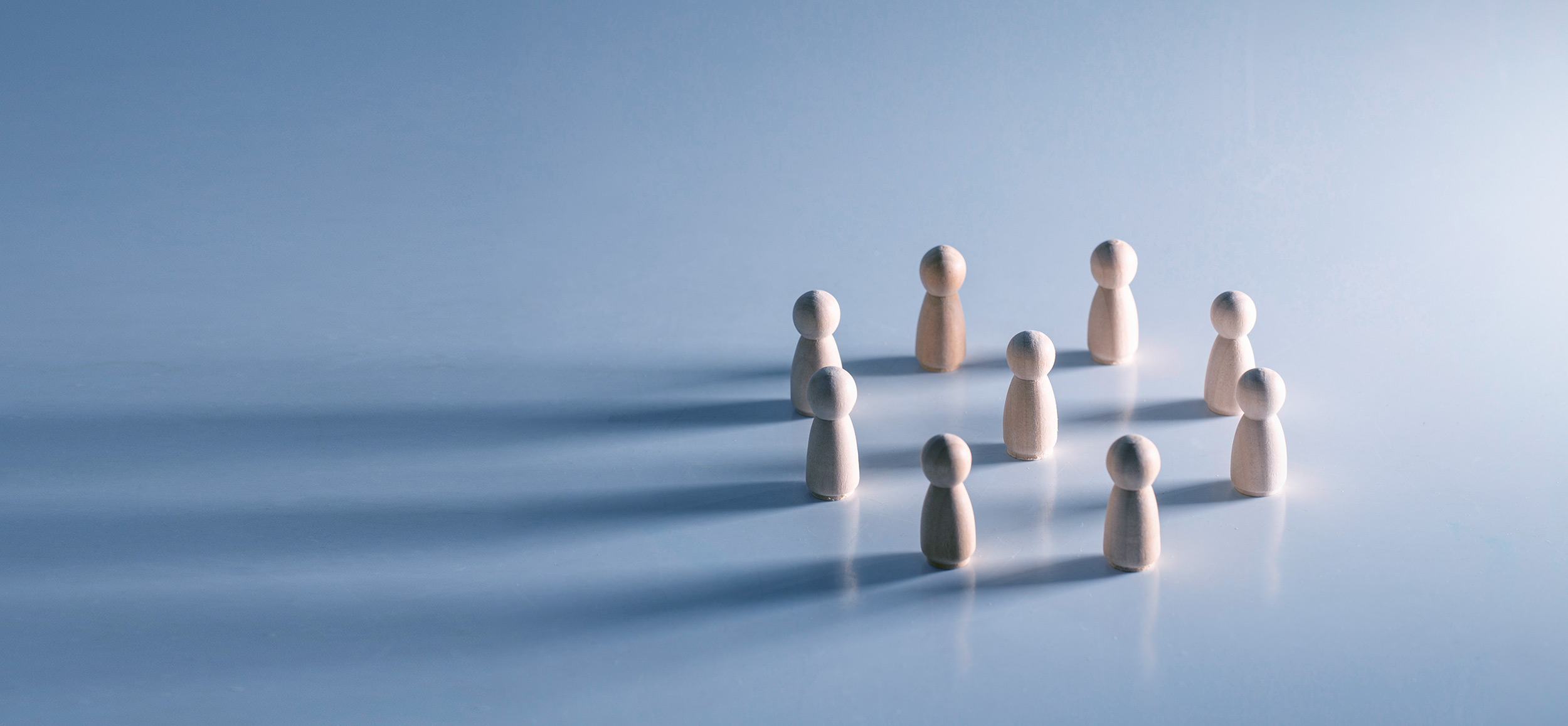 Mr. Obaid Ghanim Al MutaiweiChairman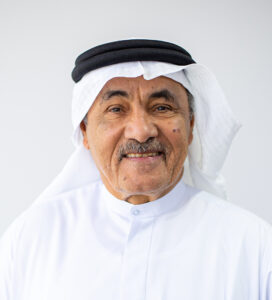 His Excellency Mr. Obaid Ghanim Al Mutaiwei is the Chairman of Atticus Education LLC, a home-grown education organization in the Middle East. Mr. Obaid Ghanim is a visionary leader and a successful entrepreneur with over four decades of business experience in the GCC and across the world.
Mr. Obaid's career began with a stint at Abu Dhabi Marine (ADMA) soon after he received his qualification in Electromechanical Engineering from the United Kingdom. His tenure at ADMA allowed him to contribute to major landmark projects at Dubai Drydocks, while receiving valuable training and exposure in various sectors. This was further amplified during Mr. Obaid's association with Halcrow International in the late 1970's, where he worked in the Electromechanical department.
Equipped with invaluable experience and a vision to further contribute to nation building, Mr. Obaid established Mutaiwei Investments in the early 80's, which has been active in engineering and urban development for over three decades. Nevertheless, Mr. Obaid's passion was firmly rooted in the belief that education is the cornerstone of a country's success, and this understanding drove his expansion into the field. He was subsequently instrumental in the successful establishment of international branch campuses of several reputed United Kingdom universities across the globe – Middlesex University in Dubai, University of Greenwich in Sri Lanka, and Northampton University in Kenya. In addition to his partnerships with universities, Mr. Obaid has also founded the New Academy School in Dubai. Mr. Al Obaid's ongoing efforts in building tiers of schools in the UAE for the American curricula, British curricula, IB curricula and the Indian ICSE curricula stand testament to his relentless vision and quest for excellence in the field of education. With this in mind, Mr. Obaid set up Atticus Education, in order to extend the Middle East region, the opportunity to benefit from world class education.
Mr. Obaid was also the Chairman of the Board of Directors for Jadaf Dubai. As an accomplished business stalwart and pioneer, Mr. Obaid has served as a key figure in a number of private and government entities – Member of the Board of Directors of the company in Umm Al-Quwain Cement Industries; Wathba National Insurance, Abu Dhabi; of Emirates Cooperative Society, etc. Mr. Obaid has spearheaded businesses for decades with leadership in high profile projects that have contributed greatly to the UAE's drive for strategic growth and economic diversification. His diverse experience coupled with an innate passion for success has enabled him to make an impact in the several key positions in both government and private sectors.
Mr. Abdulrahman Ghanem A. AlmutaiweeVice Chairman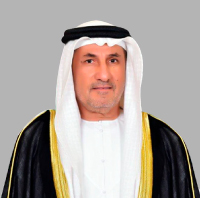 His Excellency Mr. Abdulrahman Ghanim Al Mutaiwei holds the position of Vice Chairman at Atticus Education. He is the former Ambassador of the United Arab Emirates to the Court of St. James and was formerly the UAE's Ambassador to Iceland (2009-2016). Mr. Abdulrahman is an accomplished and decorated diplomat, and an outstanding senior official who has extensive experience across the private and public sector in the UAE.
Mr. Abdulrahman serves as a key figure in the UAE's diplomatic and bilateral relations and has been involved with numerous high-profile projects that have contributed immensely to the strategic growth and economic diversification of the country. He is a former board member of the Jebel Ali Free Zone and the Director of Ministry of Foreign Affairs & International Cooperation, and currently sits on the board of Dubai University College Board of Governors and Dubai Investments. His diverse experience coupled with an innate passion for excellence has enabled him to make an impact in the several key positions he holds.
In recognition of his outstanding service and contributions, Mr. Abdulrahman was awarded the prestigious 'Decoration of Civil Merit' by His Majesty the King of Spain. He was also honored by Her Majesty, the Queen of England when he was conferred the 'Commander of the Royal Victorian Order' award in 2013. In addition to this, Mr. Abdulrahman was recognized as the 'Diplomat of the Year from the Middle East' at Diplomat Magazine's 2015 annual Awards Ceremony in London, UK.
Ms. Ayesha Al MutaiweiManaging Director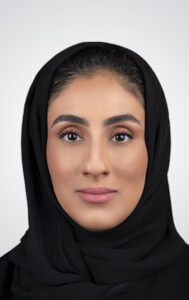 Ayesha Al Mutaiwei is an established entrepreneur and the Co-Founder and Managing Director of Atticus Education, which she has successfully positioned at the nexus of people, content, and system to create unlimited possibilities and opportunities for every child to pursue learning. Ayesha's tryst with education began even before she co-founded Atticus Education, when she oversaw the acquisition of Blue Bird Nursery in August 2016. At the time of purchase, Blue Bird had 24 children and was running at a loss, but this was swiftly turned around by Ayesha, whose expertise and intervention transformed the nursery as a whole within the year. Blue Bird, which is now under Atticus Education's management, continues to be a profit-making enterprise which continues to realize its potential with an improvement in quality and increase in student numbers.
Prior to her stepping into the role of an entrepreneur, Ayesha worked as the External Affairs Officer & Media Officer at Zayed University, where she has also earned a Bachelor of Science degree in Communication and Media Sciences. During her the course of her employment at Zayed University in 2010, she was able to fulfil the demands of the position with professionalism and high level of diplomacy, and this was exemplified in her interactions with the media offices of H.H. Sheikh Mohammed bin Rashid, HH Sheikh Mohammed Bin Zayed and HH Sheikh Mansour, which resulted in their visits to Zayed University.
Over the years, Ayesha has driven scalable capabilities across different business lines, turned around unprofitable businesses, and implemented key performance indicators to drive improved results. She is a thorough professional with a keen eye who holds various executive level leadership positions at multiples organizations, where she has an enviable track record in maximizing long-term shareholder value, ensuring a balanced portfolio of growth initiatives, improving processes, and maintaining the high level of integrity and transparency while achieving dynamic results.
As a vocal proponent of sustainability, Ayesha was invited as a speaker at World Education Summit 2017; Dubai, December 2017, themed "PARENTAL ENGAGEMENT IMPACT ON LEARNING OUTCOMES". Ayesha is a highly skilled specialist who is able implement innovative solutions in both the local context and multinational business environments alike, and her exemplary work and contributions to the industry has earned her the reputation of being an expert in capital efficiency, business continuity and risk management.
Her drive, passion and expertise are reflected in the innovative solutions that Atticus provides to its partners, contributes are embodied in the prevailing culture of excellence that is characteristic of Atticus and the innovative solutions the company provides to its partners and clients. Ayesha's hands-on involvement and unwavering commitment to providing high quality education continues to set the course for Atticus' remarkable growth and expansion into the wider MENA region.
Dr. Raj GillAdvisory Board Member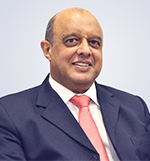 Dr Raj is an accomplished education expert and academic who has been involved in international education for over thirty-five years in various capacities. He has previously held the posts of Pro-Vice Chancellor and tenured Professor at leading international universities.
In addition to this, Dr. Raj has set up Transnational Education provisions in Europe, Middle East, South Asia and Africa. He also sits on the board of numerous companies in the UK, UAE, India, Kenya and Mauritius.